The Story of Fortes Mentum
For years now I have listened to my old man prattle on about the great band he was with when he was only a baby of nineteen. 'We were Stars' he cries into his cocoa when he reminisces about his pals (all in their sixties now too) and the wonderful time they had in the unforgettable, 'Swinging Sixties' . Although they do say that if you remember it you weren't there! I would need a cherry picker to get onto my four inch platform boots, I now suffer from hay fever, I drive a 'proper' car and the hair had to go when 'afro combs' disappeared off the shelves of Boots the Chemist! Anyway, he wore me down and I too became a boring old fart just like him, (Whatever happened to my skinny hot pants, my flower power, my Mini and my afro hair? Oh, sad is me...... The pants wouldn't go over one cheek now! Eventually, around 2001 I Iooked up Fortes Mentum on the Internet and well, astonished is the only description I can think of (though after three Gin and Tonics I can do better).
After forty years, Fortes Mentum, the great London band, have become a 'Psychedelic Pop' cult band! And their old singles are changing hands for serious dosh! After a little bit of detective work we discovered that a former member of the band was living in Australia and was keeping Fortis Mentum alive by re-releasing the old records. The lovely Danny Beckerman, piano player with Fortes and later with popsike band 'Pussy' was by now a world renowned musician and had moved to Australia from New York after 9/11. When we re-established contact with him he sadly informed us that he was suffering from terminal lung cancer. E mails passed between us and we promised to try and meet up somewhere but it never happened. Danny Beckerman, the founder of Fortes Mentum died in 2006 (more about Danny later)
No one seemed to know an awful lot about Fortes Mentum and I decided as a gift to my stage struck hubby and to all his lovely friends from Fortus Mentum I would collate as much memorabilia as I could and put it out onto the web so that others can enjoy it too. Forgive my ramblings as I write but please enjoy the content. I will tell you all I can about the different 'Phases of Fortes' (sounds like 'Sons of Sam' !) and please let me know any stories or amendments you'd like to share. I 'll show you what the lads are now doing, Most of them are still in the Entertainment business in one way or another, and hopefully I'll get up to date photographs of them for you to laugh at. Now this is not an easy task.. Fortes Mentum are all over the world and by the time I get the latest photographs off them, (and add hair, and erase wrinkles) it may well be that we all are,by then, living on different planets! Did I hear you say, 'just like the sixties'?
Well, please be patient, ignore all spelling and clerical errors, (I was not born to do this!) and forgive the quality of some of the photos and documents. I will add on to this site as and when I can
Regards
from London UK
This single cost me 30 quid from France and the photo cover single was £20 from German E Bay! I buy anything by Fortes Mentum.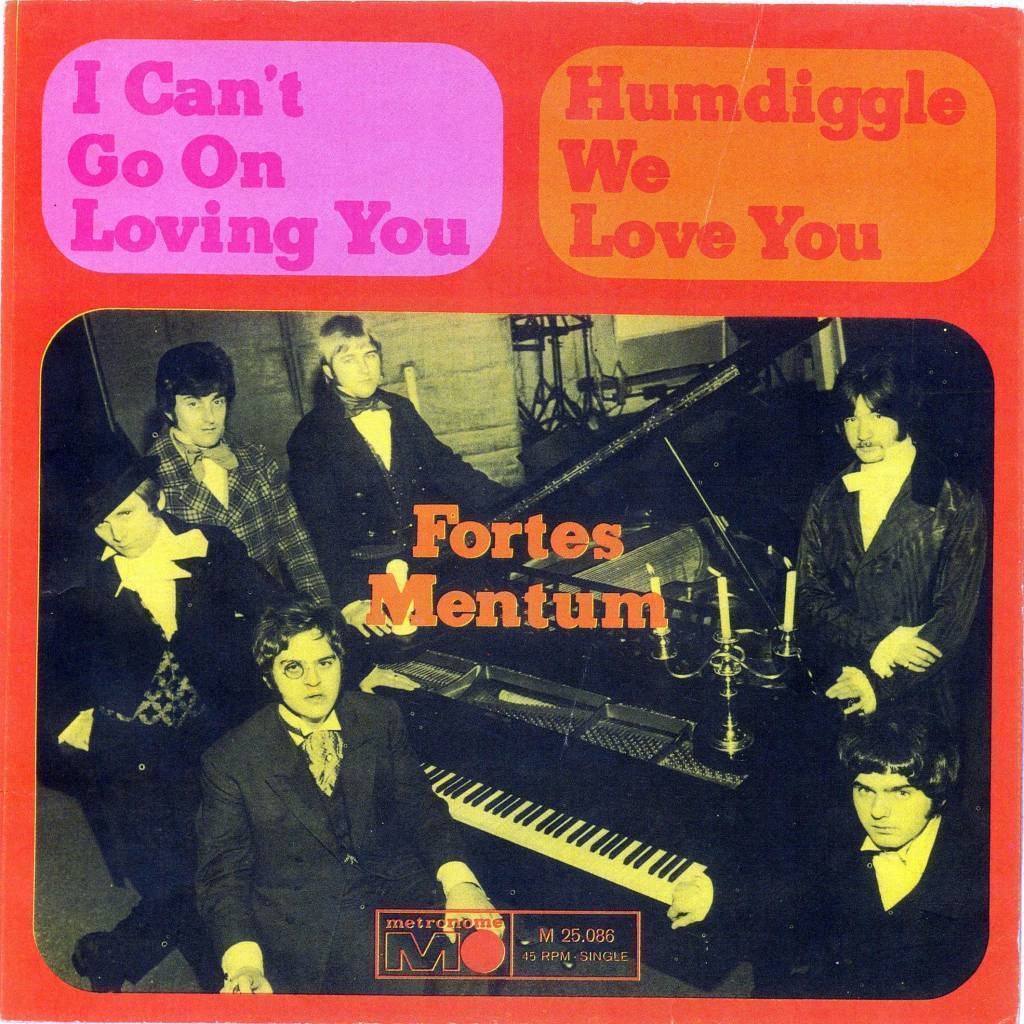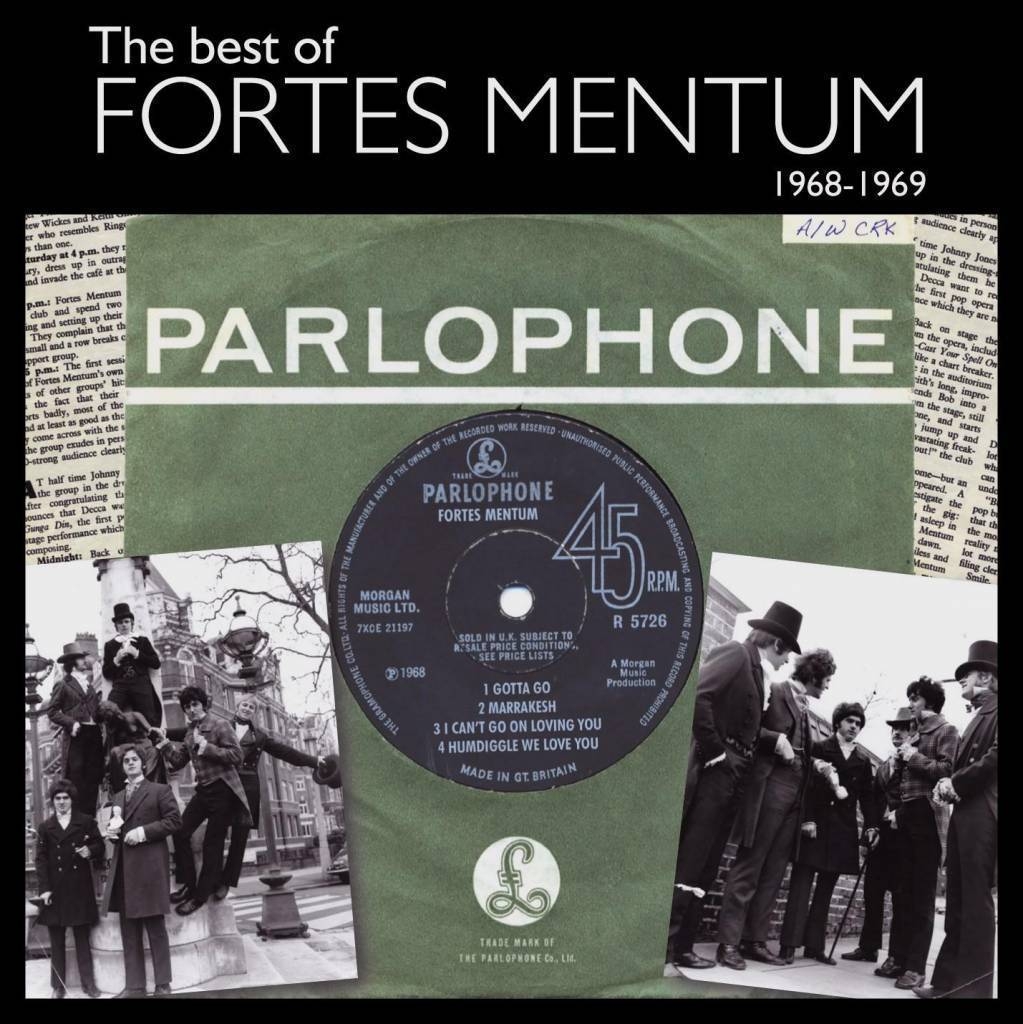 We are in the process of gathering information on this sixties group who have become a cult phenomenon. Singles are much sought after and just in case you think you may have any or have any information you would like to share with this site - please contact us on circuslady@ntlworld.com